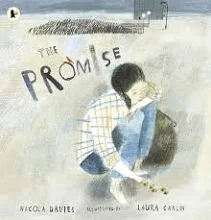 During British Science Week on the theme of growing, KS2 looked at 'The Promise' by Nicola Davis and explored the themes of new life, growth and new beginnings.
The story sparked some great discussions. There were also several experiments carried out: looking at how fast spring onions can grow in different circumstances, creating slime and seeing how much it can grow when stretched and exploring growth of trees in the local environment.
The children also linked their computing skills to create some short animations of growing plants  which we have uploaded so parents/carers and watch them.
JF Animation (click to play)
NL Animation (click to play)